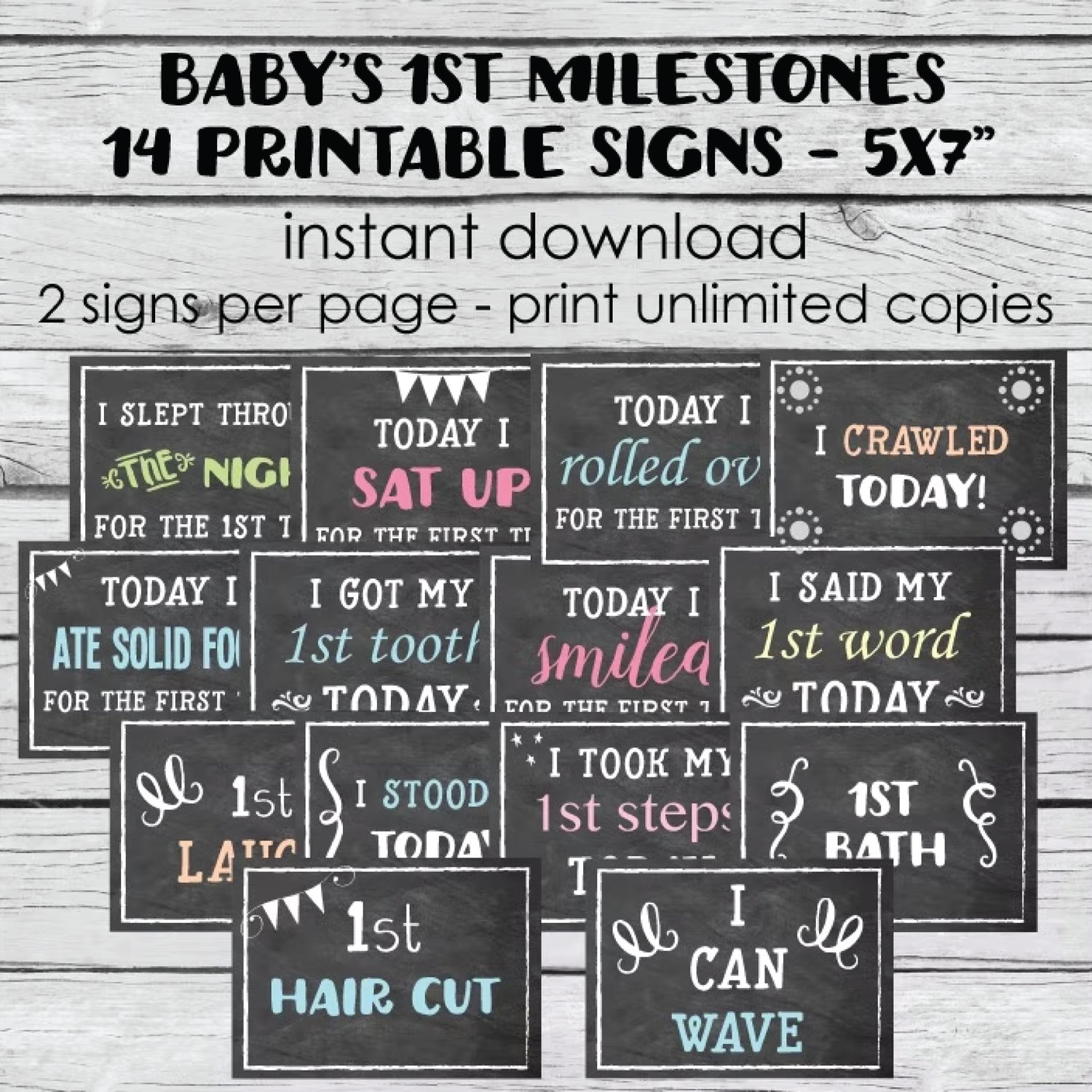 Printable Baby's First Milestones - Chalkboard
On Sale
Printable Baby's First Milestones - In chalkboard print (note: not an actual chalkboard)
Capture all of baby's firsts with these 14 printable signs!

Size: 5x7" - prints 2 per page. Print unlimited copies.

14 CARDS INCLUDED:

1. Today I smiled for the first time
2. Today I rolled over for the first time
3. I slept through the night for the first time
4. Today I ate solid foods for the first time
5. Today I sat up for the first time
6. I got my 1st tooth today
7. I crawled today
8. I said my first word today
9. I stood up today
10. I took my 1st steps today
11. I can wave
12. 1st bath
13. 1st laugh
14. 1st haircut

Instant download - receive your PDF files by email as soon as you place your order. No waiting!

Print onto white card stock, trim and use in photoshoots and to add to the baby book with the date the milestone occurred. What a fun and easy way to keep track of all baby's firsts!